"Gun Self-Defense for Women"
'and for Men too!'
As

crime and attacks escalate throughout the country, "Gun Self-Defense for Women" shows women, and men, from basic to advanced knowledge on guns, from pistols to shotguns, and how to protect themselves and their family!

"Finally, an Important Movie that has Meaning!"
Linda Hopkins – Tony Award Winner
Filled with fascinating stories, "Gun Self-Defense for Women"
entertains as it educates. The film also covers other protection methods,
Mace, Stun Guns, Knives, Karate Self-Defense, to getting your
Concealed Weapons Permit! It's an Empowering Project.
It is up to You to Protect Yourself
and Your Family!
------------ THE SAVAGE SELF-DEFENSE PACKAGES ------------
DVD
DVD & PEPPER SPRAY
DVD, PEPPER SPRAY
& STUN GUN
Get Yours Today
Protect Yourself
"Don't Mess With Me" package
only $12.99
only $27.99
only $49.99
Film's Runtime is 105-minutes.
Pepper Spray is the large 2-once size, with up to a 12-foot spray distance.
Stun Gun is 53-Million Volts, and is the Heavy Duty model. Comes with case.
--- All Sales are Final ---
--- All International Orders please order on Ebay - http://www.ebay.com/itm/262533085579 ---
---------------------------------------------------------------
--- WATCH THE MERCHANDISE VIDEO ---
-PLEASE NOTE-
Must be 18 or older to order Pepper Spray or Stun Guns.
It is 'Your Responsibly' to be honest.
NO International orders on Pepper Spray or Stun Guns.
--- Pepper Spray is Legal in all 50-states ---
Stun Guns are legal in most U.S. states, but are ILLEGAL in the following states:
Hawaii, Illinois, Massachusetts, Michigan, New Jersey, New York, Rhode Island, Wisconsin; also Illegal in the following cities/counties: Annapolis, MD; Baltimore, MD; Crawford County, IA; District Of Columbia; Philadelphia, PA

-- No International Orders --

All orders with shipping to the above areas will be canceled and refunded.
You must be 18 or older to purchase Mace or Stun Guns. No exceptions!
---------------------------------------------------------------
---- The SAVAGE CRIME Show, hosted by Derek Savage---
---- TALK RADIO INTERVIEW, with Derek Savage & Heidi Harris ---
--- RAVE REVIEWS ---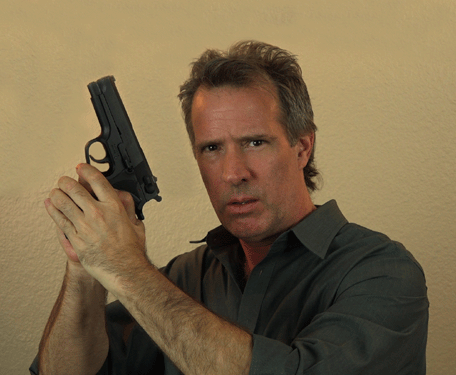 "This Film will Save Women's Lives!"
Art Anthony – Emmy Award Winner

"An Awesome Project. Bravo!"
Robert Rainbow – Artist

"As crazy as this world has become, I am getting a copy for all my lady friends!"
Ben Daka - Producer

"This is such an Empowering Project, and such a timely film. It's getting scary out there!"
Suzanne Porter - Housewife and Mother

"You have the RIGHT to self-defense and to defend yourself. EDUCATION and TRAINING are vital to safe operation, and this film provides that valuable education."
LtCol Art Nalls, USMC(ret)

Producer and Host Derek Savage is also the producer and director
of the anti-bullying and kid's gun safety movie 'Cool Cat Saves the Kids',
starring Vivica A. Fox, Cynthia Rothrock and Eric Estrada.
Tell Your Friends about www.GunSelfDefense.com
For Business Inquires or Group Orders, please Contact
Copyright © 2017, Derek Savage. All Rights Reserved.
Gun Self-Defense for Women is a Trademark of Derek Savage.